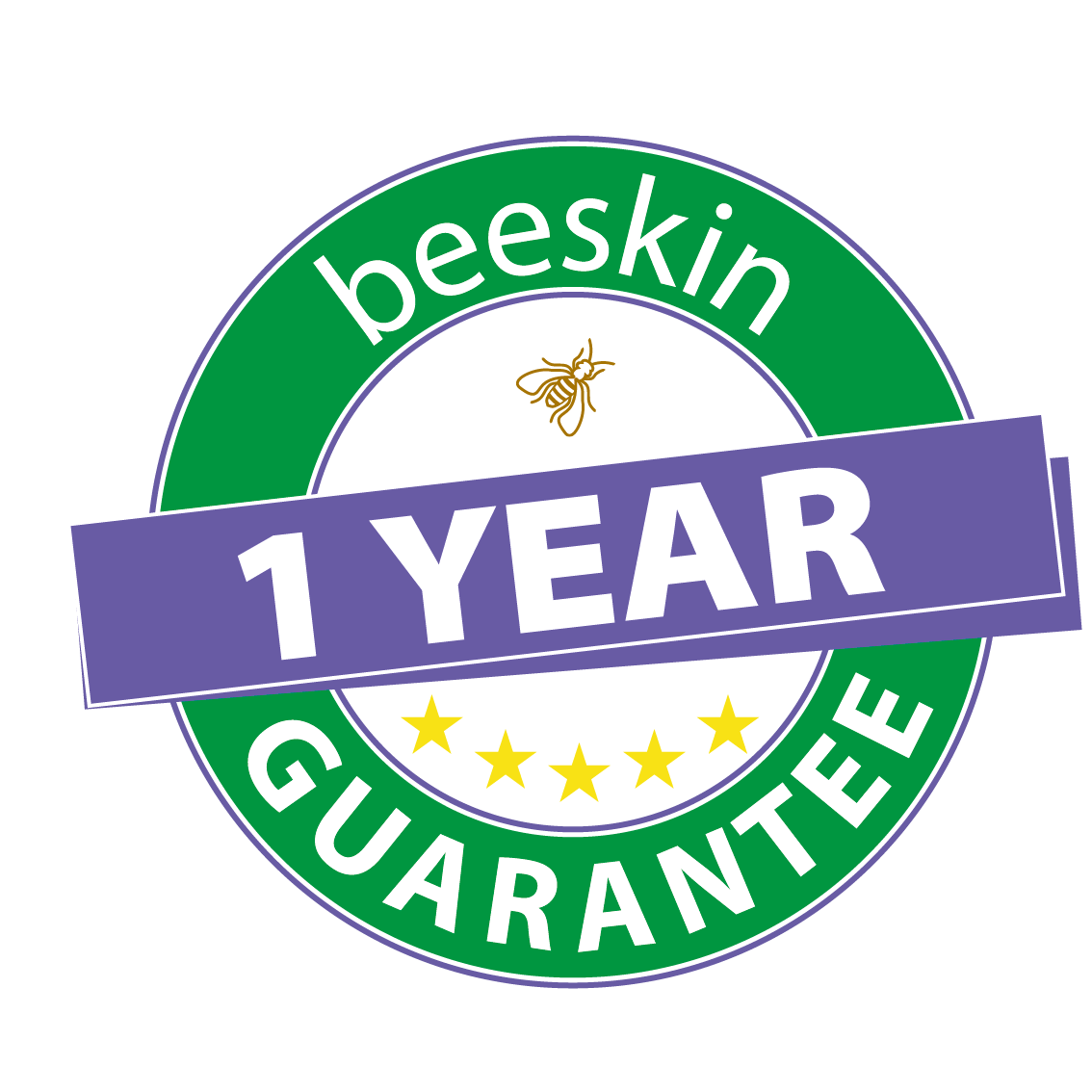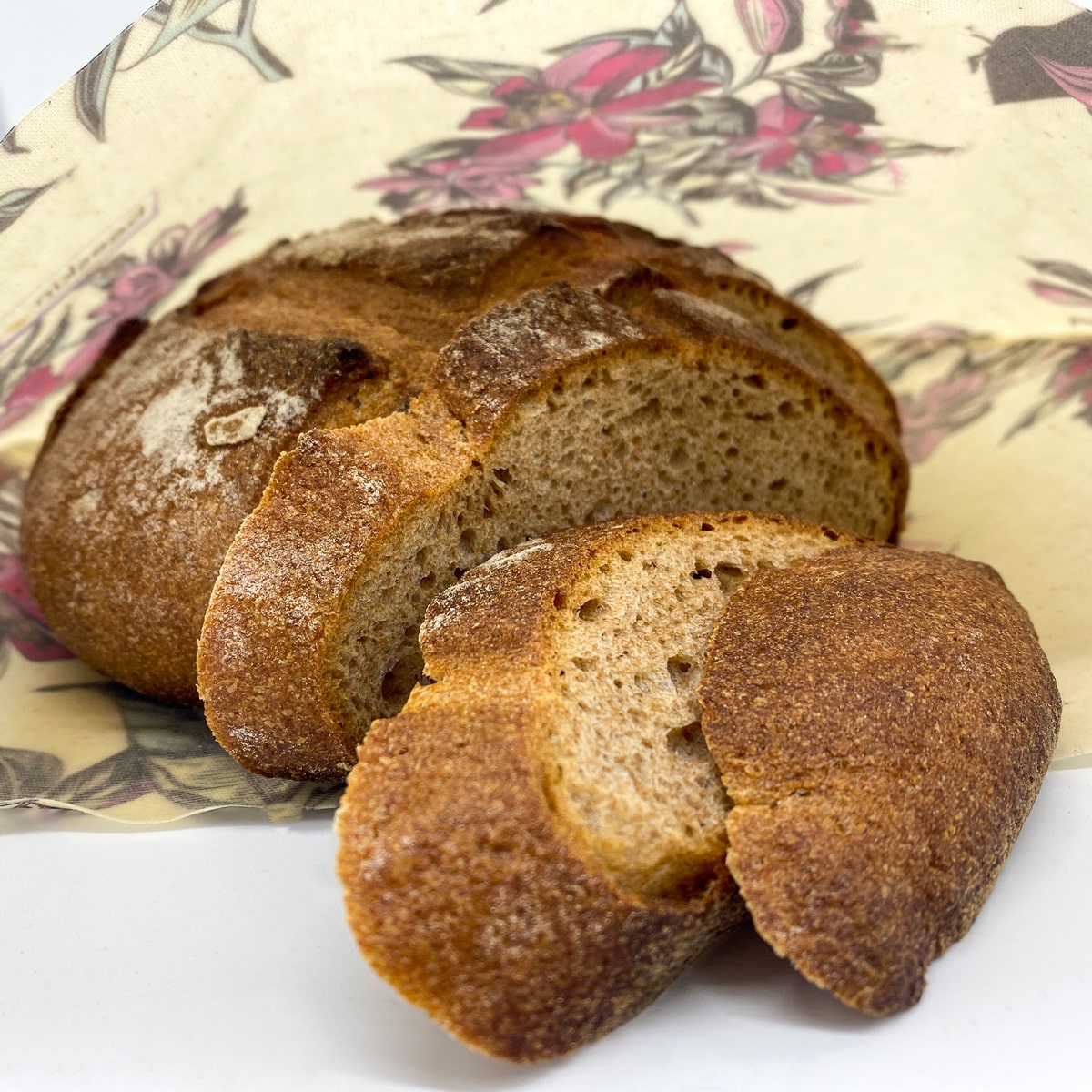 Guaranteed to last
Our goal is to enable as many people as possible to save on single use plastic foil. For this reason we want to offer you beeskins at a reasonable price without having to compromise on the quality. You can use and reuse beeskin beeswax wraps for at least 1 year. If, for some reason, you are not happy with your beeskins within that 1 year we will replace your beeskin with a new one at no cost. 

All you need to do is to simply send us an email and write a short explanation, add a picture of the beeskin and a scan or picture of your receipt where we can see the date of purchase. We will be in touch within 36 hours. 
Would you like to get in touch now? Send us a message now.
Shop beeskin beeswax wraps
Awards and certifications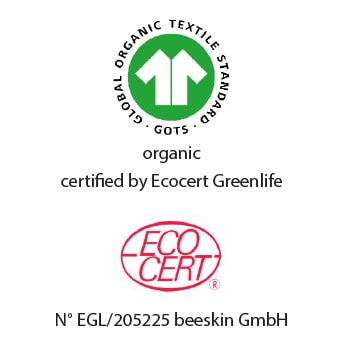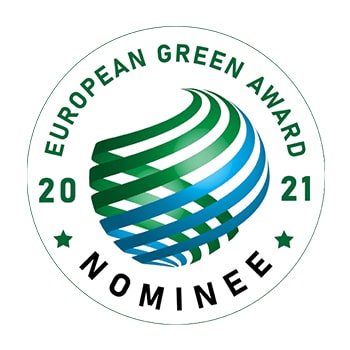 Our ingredients
We are using only four natural ingredients. Each is tested for impurities and pesticides every time when we place an order.
beeswax
100% pure beeswax. Our wax is strictly tested for residues of harmful substances and tested for pesticides.
There are no other waxes such as paraffins added.
Shop beeswax wraps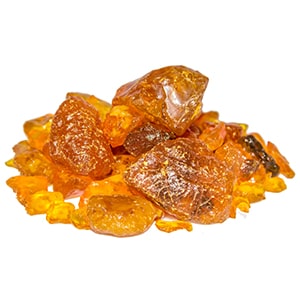 organic pine resin
Tree resin is secreted from the trees to protect against germs, viruses and fungi. We use the so-called rosin. When resin is distilled, and thus turpentine oil and liquid evaporate and are filtered out, the hard rosin remains. The tree resin we use comes from pine trees in France, is certified organic and certified as food additive.
The resin makes your beeskins more sticky and helps to keep your food fresh for longer.
Did you know that there is a wine in Greece, the Retsina wine, which gets its taste from added resin? Resin is also used in the food industry, for instance for chewing gum.
Shop beeswax wraps
organic cotton
Our cotton is an organic cotton which, as well as the print, is certified organic according to the highest standard of GOTS (read above for more details). We believe that it is important to source our raw materials as close as possible. For that reason we decided to buy our raw fabric in Turkey and Spain rather than further away for cheaper prices.
The fabric is produced especially for us based on our requirements and experience. Since the fabric is a loosely woven, 100% cotton fabric, your food can breathe, but is still protected from drying out.
Shop beeswax wraps
organic jojoba oil
Just as our fabric and resin, our jojoba oil is certified organic. Despite its name, jojoba oil is not actually an oil, but a wax with many great properties. 

At room temperature it is liquid and soft, but becomes hard at cold temperatures. The oil prevents the wax coating of your beeskins from cracking in the refrigerator. You can even put your beeskin into the freezer. When removed from the cold, it will turn soft again. Due to the jojoba oil, the wax coating can handle these differences in temperatures easily. 
The jojoba tree grows in deserts since it prefers hot and dry conditions. Our jojoba oil comes from from non-occupied areas in Israel. 
Often times we are asked, why we use Jojoba oil and not another oil such as coconut. Please have a look at this statement from us. 

By the way, besides working great in our beeskin beeswax wraps, jojoba oil can also be used in the bathroom for skin care, for hair care or even for facial cleansing. Curious to find out more about our Jojobaoil and how else we use it? 
Click here.
shop beeswax wraps
How to use beeskin
You will certainly want to use your beeskin very quickly. Using it is very simple: 
Simply lay your beeskin over a plate, bowl or glass and wrap it over the edges. You can also place your food directly onto beeskin. Wrap it and seal it tight. 

Thanks to the warmth of your hands, beeskin will gently adhere to smooth surfaces and to itself, similar to plastic film. (Only that it does not stick so annoyingly to itself so you end up throwing away a piece of all tangled up plastic foil before even wrapping anything). 

In the refrigerator, beeskin stiffens and retains its shape. Exactly like a plastic lid. At room temperature, your beeskin softens again. But do not worry: it still sticks and will stay where you intend it to be.

You can also use beeskin in the freezer. Make sure to check after 4 weeks. Your food still breathes and could start to dry out otherwise.
Do pack
bread

Because beeskin regulates the air humidity inside, it is ideal for bread. We recommend our bread bags here. We even produce the own brand for the largest organic bread chain in Norway. If the humidity is very high, put the bread in beeskin in the fridge.

Shop beeskin bread bag

fruit and vegetables

Fruit and vegetables stay fresh longer when packed in beeskin because beeskin allows the food to breathe but protects it from drying out. Use our roll to cut the right size yourself or store lettuce in our bags, for example.

Shop beeskin roll

cheese

We love using beeskin for cheese. Especially hard cheese like Parmesan, which quickly goes mouldy under plastic or dries out in paper, lasts much longer in beeskin packaging. Use a size m to wrap a standard size cheese.

Shop beeskin size M
Don't pack
Raw fish

is to placed in a bowl and covered with beeskin

Raw meat

should not come in direkt contact with beeskin

Pineapple

contains an enzyme that resolves the wax coating
beeskin beeswax wraps should NOT come into direct contact with raw meat, uncooked fish and pineapple.
To remove disease-causing germs, it is especially important to wash objects that come into contact with raw meat and fish with hot water. Unfortunately, beeskin beeswax wraps do not tollerate high temperatures. We recommend you put raw meat in a bowl and then cover the bowl with your beeskin. Don't wrap pineapple since this fruit has an enzyme which dissolves the wax coating.

Cold cuts such as cooked ham can be wrapped. Wash your beeskin off after usage as described below.

Greasy or oily foods such as Antipasti can cause the beeswax mixture to dissolve. The smell and/or the taste of beeswax and resin could transfer to the food. Alternatively, you can put the food in a jar and then cover it with beeskin. details on availability, style, or even provide a review.
Our customer's favorite beeskins
Cleaning beeskin beeswax wraps
Run your beeskin beeswax wrap under cold water only, and run your fingers over your wrap to remove any excess, as if rinsing a plate. Don't wash or rub your wrap vigorously with a rough sponge or brush.
You may use the soft side of a sponge, gently, and we recommend you use an eco-friendly dish soap with no "alcohol" within the first 4 ingredients. Alcohol will dissolve the beeswax and tree resin. After having cleaned your beeskin, pat it dry with a kitchen towel or let it air-dry. Don't set your beeskin beeswax on a radiator since your wrap is not particularly fond of heat. Also, your beeskin beeswax wrap does not fancy being wrung or twisted in any way and dislikes your dishwasher and microwave oven. If something should get moldy, simply gently wipe the cloth with some vinegar.
After a while, your beeskin will get a patina and certainly a stain or two. If the wrinkles are too much for you or you would like to have more wax on the beeskin again, you can simply give it a facelift.
With our repair kit you can easily apply a completely new layer of wax.
Please dispose of your beeskin if you see mould stains in the beeskin. You can now either just throw it on the compost or use it as a non-toxic fire starter.
What else you might find helpful
Dedicate it

If you want to cover a can of dog or cat food, we recommend to dedicate one and the same wrap to your four-legged friend. We even created a special "pets edition" for our furry friends.

Also for onions and garlic, which are in direct contact with beeskin, it is advisable to reserve a cloth only for this purpose (so you will not end up with onion-flavoured apple).

Shop Pets edition

Store it

Store your dry beeskins in a drawer, cupboard, or in a big glass jar. We like to keep them rolled up in a vintage jar. This way the beeskins are always ready to be used. (Just make sure to keep it away from heat sources).

Discard it

At the end of its lifetime, there are still several ways to use beeskin. One way is to use beeskin as natural fire starter for indoors and outdoors a like. You will notice a wonderful smell and no harmful fumes.

You can alternatively dispose of your beeskin on your home compost. Made of all natural ingredients, beeskin comes from mother Earth and fully goes back to it. 
Fold a little envelope to take along raisins, nuts and gummibears
Have more questions?
Check out out FAQ page to see what our customers' have frequently asked
GO TO FAQ